Serpent Pre-painted 1/8th Cobra GT Body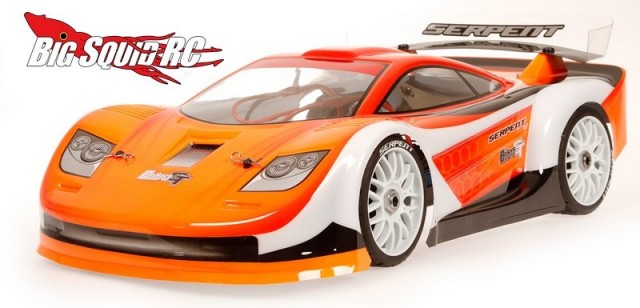 If you've read BSRC for any length of time then you already know we are big fans of pre-painted bodies. None of our staffers have any painting skillz, and quite frankly we would rather spend more time with our families or outside driving than wielding a rattle can. Today the fine folks over at Serpent announced a new Pre-Painted 1/8th Cobra GT Body. The body comes in their signature orange color and fits short wheelbase GT cars (325mm). It has a large rear wing for loads of downforce and is molded out of top quality polycarbonate.
The part number is #170311 and you can get more information over on the official Serpent Website.
Get your weekend kicked off right with a TGIF Mystery Link!