Serpent RC Tools and Tool Sets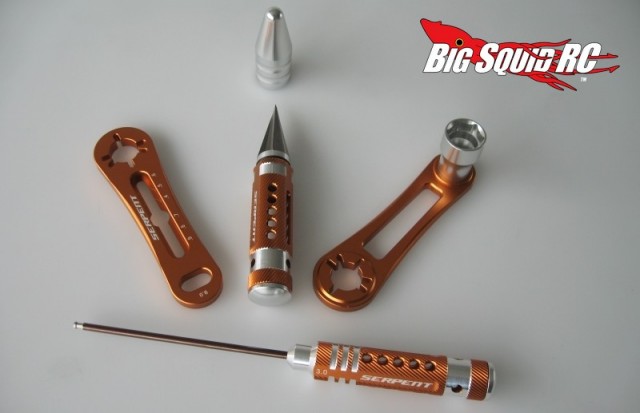 You've got a high-zoot bash machine, maybe you want to pop for a good set of tools to wrench with. Serpent has announced a bunch of new tools to make your wrenching life easier. From hex drivers, to body reamer, to screw drivers, Serpent has you covered.
The handles have been designed to be lightweight, plus they are designed not to roll off your tailgate or pit table. As a special service, Serpent can also engraved your name on the handles, pretty cool! For durability, the tips are made out of precision machined hardened spring steel that should last a very long time.
The new Serpent tools should start to become available later this month. To get more information on the Serpent tools simply click THIS LINK.
Hit up THIS LINK to view more Serpent news right here on BigSquidRC.