Sharpie Pro-Line on the Dominus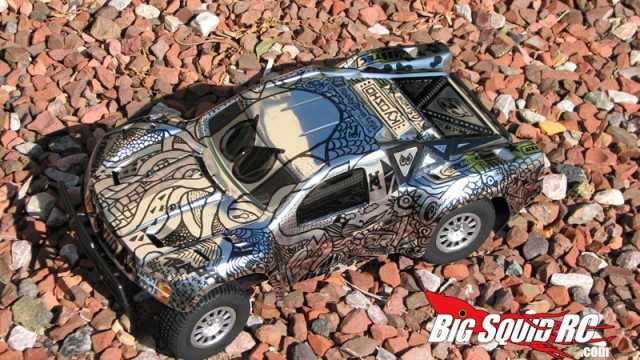 Recently there was a buzz around the net about the Sharpie Ferrari. Well, leave it to our resident painter/scale guy/artist Manny to hook up our Helion RC Dominus with a Pro-Line Flo-Tek body all sharpie'd out! What's cool is that he incorporated lots of the logos from our sponsors in the paint as well as a awesome version of our Big Squid on the front.
We think it came out pretty awesome, and these pictures do not do it justice! If you happen to see us as a bash or event, make sure you check it out in person.
Want to do some cool mods to your Helion Dominus? Read all of our 'Modding the Helion Dominus' right HERE. Need more Pro-Line news? We got that for you HERE.