Shipping Soon – Hitec Lynx 4S Radio System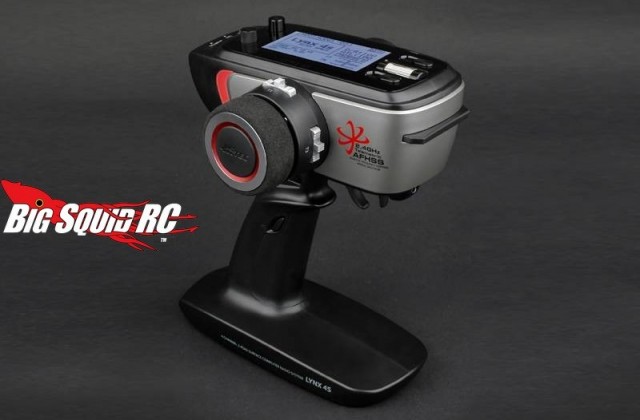 Hitec surprised the rc world back in May with the announcement of a new surface transmitter. Later in July we were able to lay out diff grease stained fingers on their new Lynx 4S at the HobbyTown USA National Convention. Within the next few weeks you should be seeing them hit your local hobby shop.
The Lynx 4S is a high-end radio loaded with features. Most notably, it comes with a super fast 4ms response time and bi-directional telemetry. Also of note is its 4096 resolution, 30 model memory, backlit graphic LCD screen, and its headphone jack for listening to music and warning sounds.
The Lynx 4S is available three different ways. You can get the transmitter plus an Axion 4 channel receiver (#16201) for a street price of $279, or the transmitter plus an Axion 2 channel HHR receiver (#16200) for $284, or the transmitter with a Proton 4 channel receiver (#16202) for $329. You can hit up This Link to get more details over on Hitec's website.
Get More Hitec news on BigSquidRC.