Shootouts
One of the things that put Big Squid RC on the map are our shootouts. We were the only people brave enough to actually compare different manufacturers and show readers, using as much data as we could what products came out on top. Below you will find links to all of our shootouts for your reference. If you are looking for specific product information, you can consider these reviews of the products as well.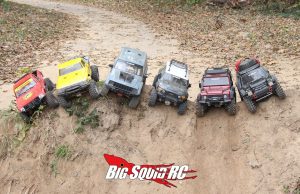 1.9 Scale Crawler Shootout
Holy Cow! Time to get your scale crawler full. This shootout features the Vaterra Ascender, Traxxas TRX-4, RC4WD Trail Finder 2, Redcat Everest Gen7, Axial SCX-10, and HPI Venture!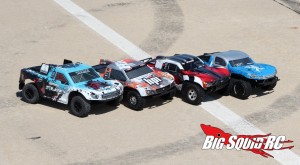 2WD Short Course Truck Shootout
It's the Traxxas Slash vs ECX Torment vs ARRMA Fury vs HPI Blitz for 2WD supremacy!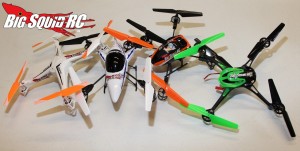 Quadcopter Shootout #2
Our second Quadcopter shootout featured the Ares Ethos QX 130, Blade 180 QX, Align M424, and LaTrax Alias.
RC Rally Car Shootout
Our first Rally Car Shootout featured the Traxxas Rally, DRX VE Kyosho Demon, HPI Ken Block WR8, and Thunder Tiger ER4 G3 BL Mini Cooper Countryman
RC Quadcopter Shootout #1
Our first Quadcopter Shootout featured the Traxxas QR-1, Ares Ethos QX 75, and Heli-Max 1SQ.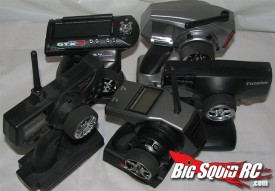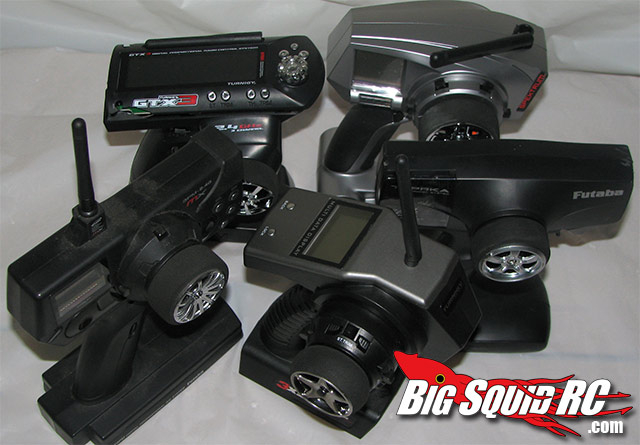 Surface Transmitter Shootout #2
Our second surface transmitter shootout featured the Spektrum DX3C, Futaba 3PM-X, Turnigy GTX3, Futaba 3PRKA, and Turnigy 3XS.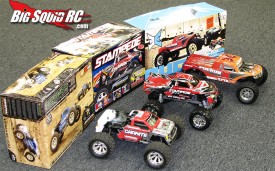 2WD Monster Truck Shootout #1
Our first 2WD Monster Truck Shootout featured the Traxxas Stampede, ARRMA Granite, and ECX Ruckus.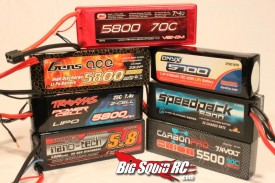 Lipo Battery Shootout #4
Our first fourth Lipo Battery Shootout was for 2s packs near 5800mah. We featured the Venom 2S 70C 5800, Onyx 2S 25C 5700, Speedpack 2S 50C 5200, Orion 2S 90C 5500, Turnigy 2S 30C 5800, Gens Ace 2S 45C 5800and the Traxxas 2S 25C 5800.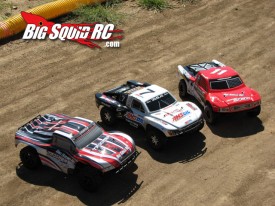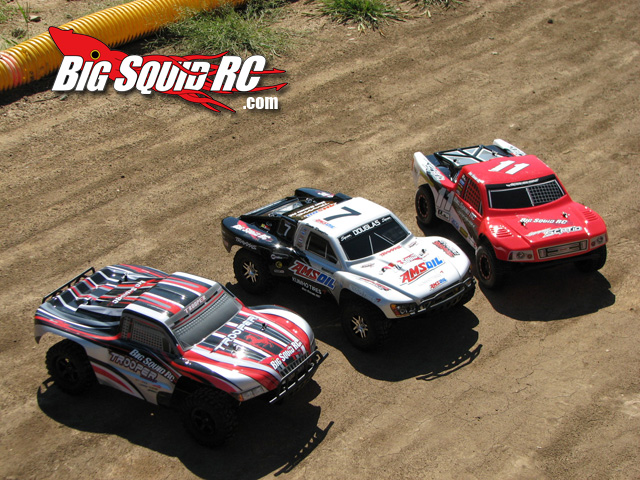 4WD RTR Short Course Shootout
With the popularity of short course trucks, and everyone looking for a 4wd version, it was time for a shootout. Featured are the Traxxas Slash 4×4, Ofna Jammin SCRT-10 4×4 and Hobby King 4×4 Trooper SC Truck.
4S Lipo Battery Shootout
Our third lipo battery shootout used all 4S packs. Featured packs included the Team Checkpoint 5400mah 35c, ACE Acepow Electronics 5000mah 40c, Thunder Power RC 5300mah 65c, Venom Group RC 5000mah 50c, and Turnigy 4500mah 40c.

2.4ghz Transmitter Shootout #1
Our first 2.4ghz Transmitter shootout featured the Futaba 4PKS, Spektrum DX3S, Traxxas TQ 2.4 with Link, Tactic TTX-240, and Futaba 3PL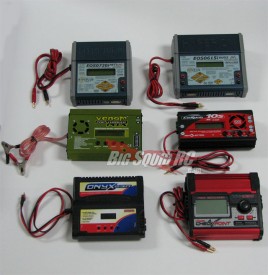 LiPo Battery Charger Shootout
This shootout was a long time in the works. It featured the Team Checkpoint TC1030 Pro Charger, Duratrax Onyx 230 , FMA Direct CellPro 10s Charger, Venom Pro Charger Plus, Hyperion 720i NET3, and Hyperion 615i DUO3.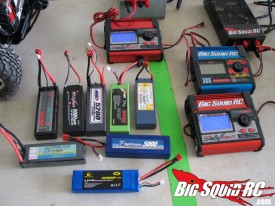 LiPo Battery Shootout #2
Our second LiPo battery shootout was all about 2S packs near 5000mah. It featured Team Checkpoint 5000mah 40c, ACE Acepow Electronics 5000mah 40c, Common Sense RC 5000mah 40c, JGB RC 5200mah 35c, Venom Group RC 5000mah 20c, Empire RC – Hyperion 5000mah 30c, Hobbyking – Zippy Pack 5000mah 30c, and Winforce RC (Off Ebay) 5000mah 30c
LiPo Battery Shootout #1
Our first ever LiPo battery Shootout! It featured a huge variety of packs from Team Checkpoint, Thunder Power RC, True RC, SMC, CORE RC, and Speed Power.