Slot and Wing Hobbies Booth eFest 2013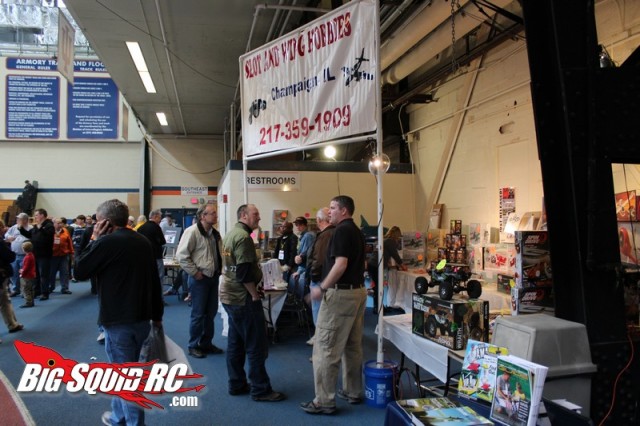 Champaign Illinois is known as the "epicenter of the rc world" for good reason, both Hobbico and Horizon Hobby are based there. It is also home to Slot and Wing Hobbies, one of the best known hobby shops in the entire country. Slot and Wing is known for being one of those shops where you can walk in and find all sorts of neat items that most hobby shops don't stock. Being a big supporter of the hobby, Slot and Wing had a booth at eFest, answering questions and showing some of their stock. If you are a truly hardcore hobbyist, Slot and Wing is one of those hobby shops that you must visit at least once in your life.
Check out Slot and Wing on-line at THIS link, and click right HERE for more eFest coverage on BigSquidRC.