Sneak a peek at JConcepts' new prototype Punisher RC8 body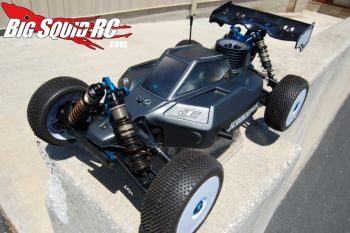 JConcepts has deigned to give all of us simple plebes a look at their new Punisher body for the Associated RC8 buggy. It's got the cab forward design that is popular with all the kids these days. A steeply angled windsheild and angled sidepods are meant to provide more front downforce to offer more steering and better control in the air. You will also be able to trim parts of the side pods for increased airflow. It's still in the protoype phase and much testing is still to be done, so there's no word on when it will be available, but if you're going to be in the market for a new body soon you might want to keep a watchful eye on this.
Go to JConcepts' site for more pictures and a video.