Sneak Peak – Pro-Line Big Joe II 2.2″ Tires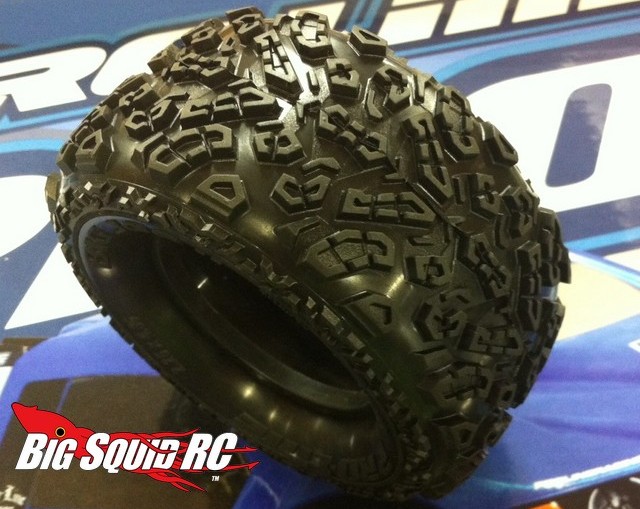 Our friends over at Pro-Line have released a few "sneak peak" pictures of their new Big Joe II 2.2″ tires. The Big Joe II 2.2s are made to fit trucks like the HPI Savage XS Flux and the 16th scale Traxxas Summit. These should make a nice option for all you mini monster truck drivers looking for more traction. More information will be released soon, until then hit up This Link to check out the official Pro-Line website.
Click Right Here for more Pro-Line news on BigSquidRC.