Sneak Peak- Serpent Spyder SRX-2 2wd 10th Scale Off-Road Buggy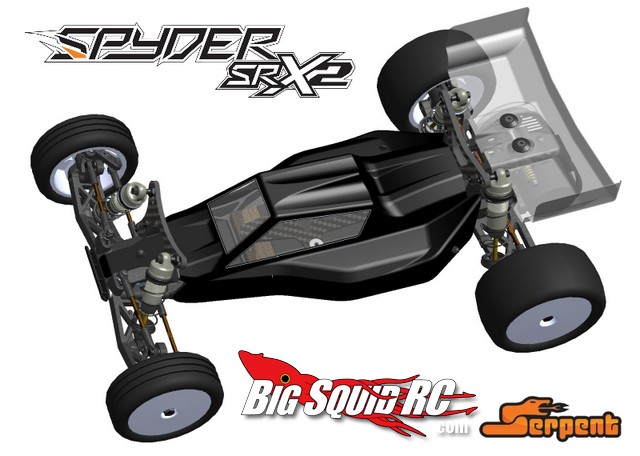 Serpent is known for putting out high-end product and now they are jumping into the 2wd 10th scale buggy segment with their new Spyder SRX-2. Designed by the likes of former IFMAR 1/10 2wd buggy World Champion Billy Easton, the newest Serpent is sure to be extremely high quality from front to back. The teaser pics of the SRX-2 don't reveal much, but they are said to be showing it in the flesh at the Nuremberg Toy Fair, luckily we'll be there to get pics and more information.
Also mentioned by Serpent is their intention to expand their product catalog, with new offerings like a 2wd ShortCourse, 2wd Truck, 4wd buggy and a 4wd Shortcourse on the way in the coming months. Sounds like Serpent is really upping their game!
Hit up the official Serpent Website for more information on all their latest products, and hit THIS link for more Serpent news right here on BigSquidRC.