Sneak Peak – SWORKz S350 Evo II Pro 1/8th Buggy Kit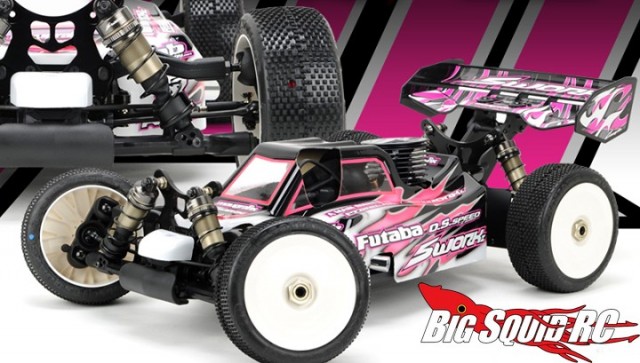 What do you do to put out the best car possible? To start, you hire an ultra talented driver (like Atsushi Hara). Then you test, and test, and test some more.
The result of all the testing SWORKz and Hara have been doing is their new S350 Evo II Pro. This is a high-zoot nitro powered 8th buggy kit that is slated to hit stores in 2015. They've refined the shocks and optimized the geometry on the suspension, and SWORKz is claiming it will include higher quality parts than the previous model. More details will be released soon, in the meantime you can hit up This Link to check out the official SWORKz website.
Click Right Here to catch up on more SWORKz news on BigSquidRC.