Sneak peek of Pro-Line's next short course tire…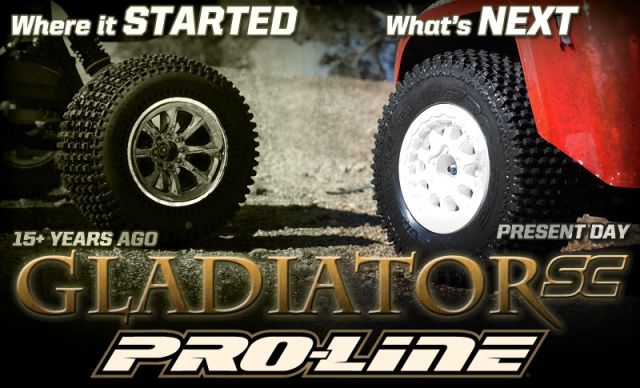 Pro-Line had gone digging through their archives looking for inspiration for their next short course tire.  The Gladiator had been a popular style for quite a long time, with it's super aggressive square knob pattern, it has been tearing up lawns and tracks all over.  Soon the Gladiator will be doing it all over again on short course trucks.  We don't have any other info at this time, but when the official announcement comes we'll be sure to bring it to you.
Check out Pro-Line's web site just for fun.