SOR RC Products Vinyl Graphics
Are you one of the many with a brand new Axial Bomber? Want to ditch the standard livery and go with something unique? Give the folks at SOR-RC Graphics (aka Stuck on Racing) a ring and let them help you out!
While we had them whip up some custom Big Squid RC graphics, they also have ready made designs available for the truck. The pre-cut body panels are made of a thick, laminated vinyl so they should be able to stay looking great for a long time.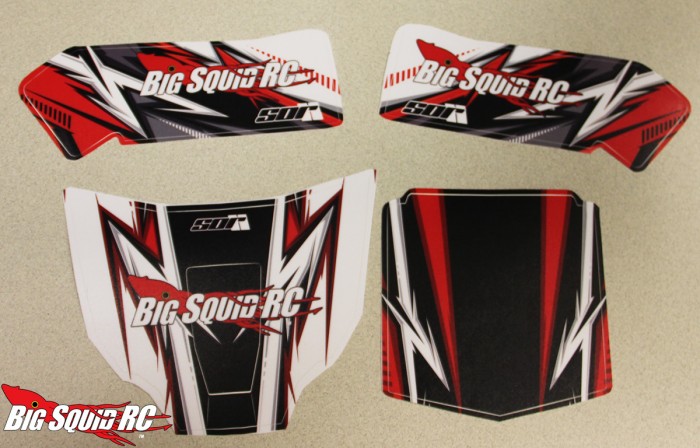 They are very easy to install, just take off all pre-existing decals and make sure the surface is very clean to insure a bond. It took me about 35 minutes to do the install from removing the panels to putting them back on.
In addition to having several pre-made designs for the Bomber available (see below), they can do pretty much any vehicle under the sun if you can provide the correct dimensions and/or files.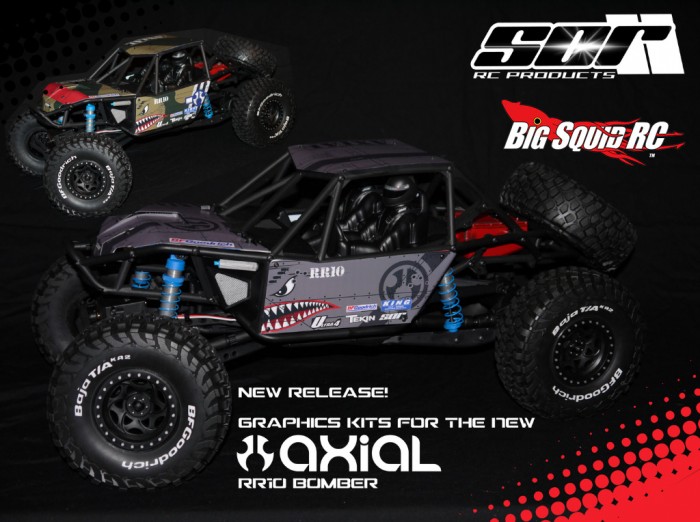 To visit SOR R/C's website you can CLICK HERE