Spaz Stix Color Changing Paint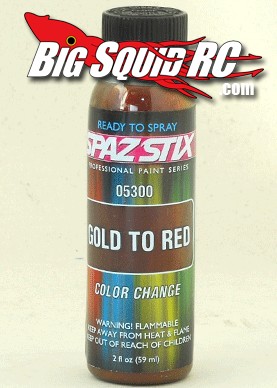 Spaz Stix has been making distinctive rc paints for years now. For those of you looking to up the bling factor on your next paint job Spaz Stix now has a new paint that changes from gold to red in color as you view it. Simply spray down the gold to red, then use 2-3 coats of their black backer. The gold to red paint comes in 2 oz bottles, and sells for around $12. For complete information HERE is the link.
Care to read one of our recent paint articles? If so, click HERE.