Speed Passion becomes passionate about speedy bodies…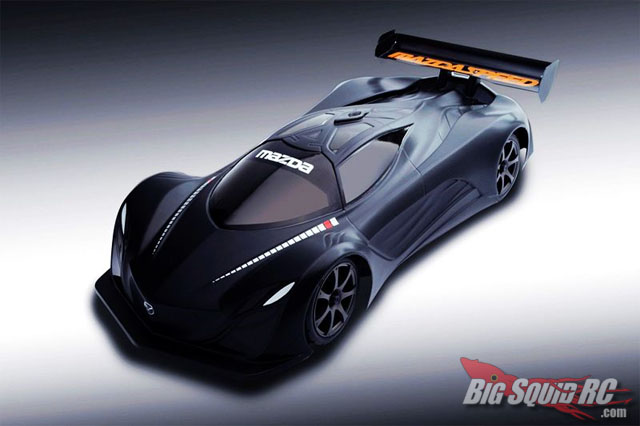 Speed Passion and East Coast Bodies Tune (wait… wha? who?) have decided to get together.  And the body pictured above is the result of their coupling.  That crazy awesome space alien looking thing is a 190mm sedan body modeled after full-scale automaker Mazda's Furai concept supercar.  The big Furai made it's debut a few years ago at the 2008 North American International Auto Show.  The officially licensed 1/10 scale polycarbonate version is making it's debut now.  This body is said to be suitable for every style of racing, whether it's indoor carpet with foamies, or outdoor asphalt with rubber tires.  The gang suggest using wide offset wheels with the Furai for an even more "realistic" look.
I've been shopping for a new body for one of my sedans, this might be the one.  Check out the newly redesigned Speed Passion website for more info.