Speed Passion Cirtix Short Course Master 3600 kv Brushless Combo Review
THE Speed Passion Cirtix Short Course Master 3600 kv Brushless Combo Review
Speed Passion has proven they can power world class touring cars to championships, but can they put out an affordable system that launches your 2wd short course truck to the next level? Read on to find out…

From: Speed Passion USA
Direct Link: Cirtix SC Master Combo
Review By: Cubby
Pics By: Cubby
Street Price: $110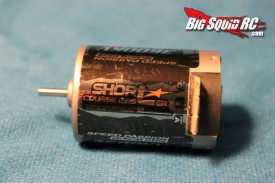 Speedo Specs:
Brushed or Brushless: Sensored and Non-sensored brushless
Footprint- 32 x 28 x 18 mm
Weight- 79 grams
On Resistance- .005 ohm
Cell count- up to 9 cell Ni-Mh, 2S Lipo
Burst Current- 90 amps
Motor Limit- 9.5 Turns
USB Software Upgradeable: Yes
Wire- 14 gauge
Fan- Yes, 25 mm
ABS- Yes
Warranty: 30 days limited
Motor Specs:
Size: 540
Sensored: Yes
Turns: 11.5
Output shaft: 3.2 mm
Weight: 195 grams
Kv: 3600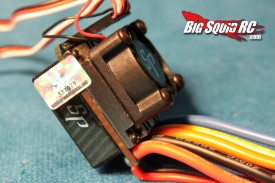 Primary Competition: Novak, LRP, Castle, Viper, Venom
What's In The Box: 3600 kv sensored motor, Cirtix Short Course Master speedo, programming card, instructions, zip ties, 3 way motor wire connector, double sided tape, warranty card, sensor wire
Build Quality: Everything looked good. Nice heatsink, decent gauge wires.
Test Drivers: Cubby, Brian, Iron Mike
Test Venues: Jake's Race Place in Fairmont City Illinois, RiverCity Raceways in Peoria Illinois, Dirtburners in St Louis Missouri, various streets and backyards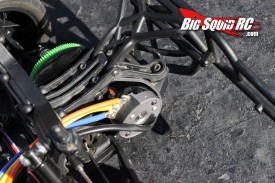 Set-up Notes: We ran the Speed Passion short course system in two different trucks, an HPI Blitz ESE and a Losi XXX-SCT. We used only MaxAmps 2S 6500 Race Spec packs during testing.
Power: The included 11.5 turn 3600 kv sensored motor has enough rip off the bottom to easily spin the tires, and enough mid range snap to zip you over the triple at the local track. What is most noticeably lacking is top end spank. For an 11.5 turn motor, the Speed Passions top speed is good, but if you compare it to some of the other non-sensored offerings in the same class running on higher cell counts, it's not even close. What you lose in "blow the tires off the rims" power you gain in controllability and precision.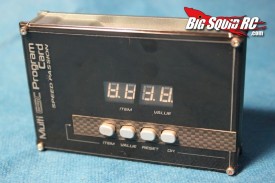 Ease Of Use: Props to the Speed Passion guys on the way you calibrate the speedo to your radio system, it's quite possibly the easiest we've ever used. The beeps are distinct, the lights are distinct, the process is nearly 100% idiot proof. Other programming changes were also exceptionally easy to accomplish. Oh and yes, the programming card comes in the box.
Efficiency: The Speed Passion had more power than 2 other 17.5's we tried in the same trucks, yet it seemed to get longer run times. It may have been gearing or something to do with timing, but our Speed Passion 3600 gave decent power and long run times.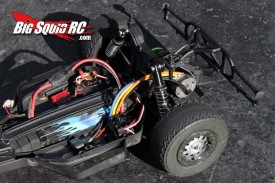 Drivability/Feel/Powerband: The Speed Passion Cirtix system was the smoothest I've ever driven from a dead stop. I've driven some uber high end systems that were also very good, but the Speed Passion was smoother from zero to 5 mph. And, it was consistently smooth. For instance, from a dead stop some very good systems yield exceptionally smooth take offs 8 out of 10 times, with the other 2 being slightly notchy. The Speed Passion was consistently smooth on every launch, even on uphill starts. The Speed Passion was also buttery smooth through the mid-range all the way to the top of the rpm range, maybe not quite as smooth as some much higher end controllers, but nearly on their level. From bottom to top the Cirtix was amazingly smooth.
Thermalling: Nothing ran hot on our Speed Passion system, but… our ambient temps never got above 70 degrees Fahrenheit, with much of our testing taking place with ambient temps below 50 degrees.
Cogging: We experienced no cogging during the duration of our testing.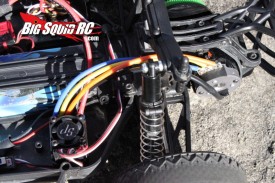 Brakes: While our test unit was arguably the smoothest we've tested in forward, braking was a different matter. Maybe it's because the stock settings for the brakes on the Speed Passion were more aggressive than other controllers, but our 2wd short course trucks tended to get a bit more out of shape under braking than with some other units we've tested. Brake force was quite impressive on the Cirtix, but the braking action was not quite as controlled as other units we've driven.
Fit: The Speed Passion speedo had a tidy footprint, we had no issues installing the system.
Broken Parts: Zip, zero, nada. Even the fan lived through the testing period.
---
As with all of our stuff, if you see us at a bash, stop by and check out the vehicles we have with us. We may let you take a test drive, and at the very least get you some stickers!
SUMMARY
Time To Bash – 8.0/10 -Solder up the motor wires, cut off the Tamiya and install a Traxxas plug, then you are ready to jam.
Car Show Rating – 8/10 – Carbon fiber stickers and a nice looking anodized heat sink make the speedo look uber. Motor looks rather bland.
Bash-A-Bility – 10/10 – Nothing broke or quit working, even after repeatedly casing the big triple at the track and huck'n our test platforms off the back deck.

Fun Factor – 8.0/10 – The Speed Passion system powered our trucks to many hours of great fun.
Drivability – 9.0/10 -Exceptionally smooth and controllable, the Speed Passion was a true pleasure to drive.
Power- 6.5/10 – The Speed Passion 11.5 has enough power to burn your tires off on pavement and enough to make the jumps at your local track, but it doesn't come close to keeping up with some of the other gear on the market. Thankfully Speed Passion makes lower turn motors if you are looking to break speed records.
Value- 9.0/10 – Very affordable price point, combined with a buttery smooth controller, equals great value!
Big Squid Rating – 8.4/10 – Tentacles.. Because the price point of the Speed Passion was so low we didn't have high expectations for the Cirtix system. Boy were we surprised when it worked better than other units we've tested at over twice it's price. The Cirtix is exceptionally smooth, has enough power to have fun with, and doesn't break, it has all the ingredients of a great power system. Excellent buy, give one a try.