Speed Passion Reventon Pro ESC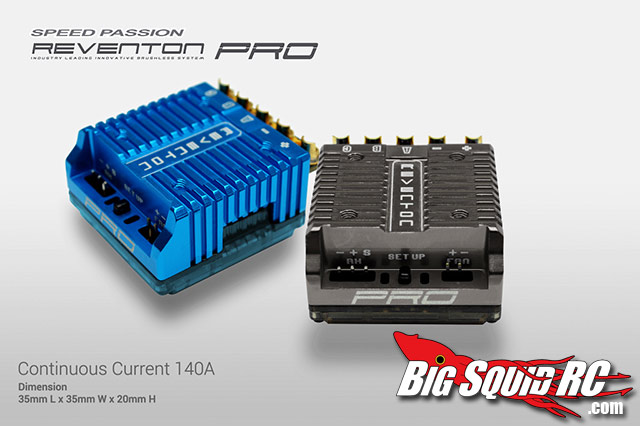 New from Speed Passion comes the Reventon Pro ESC. The new ESC in the Reventon series is smaller, and has many new updates to the new product. It's a 140A system with a new Intercooler design with a full aluminum case to really help keep the temperatures in check. It can be programmed via an onboard switch, but what has us drooling is the smart phone and wireless tablet technology! You can now update and modify your settings via wifi or bluetooth. Even crazier, you will soon be able to update the ESC from their new 2.4GHZ Carries-3 Transmitter! If the wireless tech does not do it for you, it also comes with a LCD programmer that uses USB to get the job done.
Get all the info at the direct link for the Reventon Series HERE.
Looking for more Speed passion on Big Squid RC? Click our Speed Passion News link.