Speed Power has a couple new batteries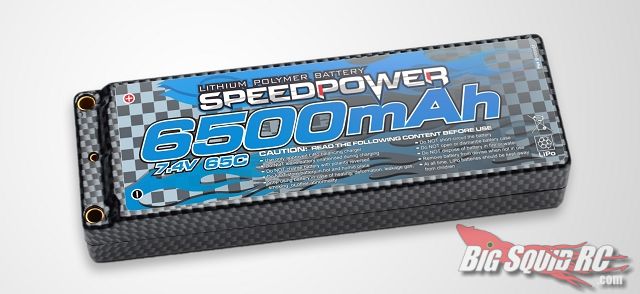 Speed Power is bringing a couple new LiPos to the market, and they are packed full of capacity.  Both batteries are 2S, hard cased, and said to have a 65C discharge rate.  Where they differ is in their capacities, one is a 6200 mAh while the other is 6500.  These things should provide plenty of runtime for any vehicle out there.
You can order these direct from Speed Power, though they're not available just yet.  Check out the Speed Power website for info (6200 and 6500).