Spiked Short Course Truck Wheels from 3D Printer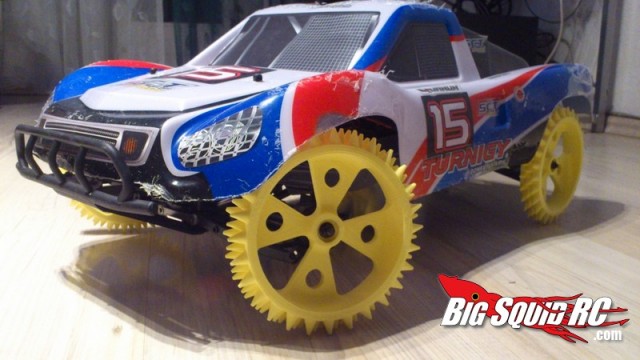 You've seen that 3D Printers are becoming all the rage, here is an example of how they can be used in rc. The spiked wheels in the pictures were made from a 3D printer and you can make them at home too. First you have to buy a 3D printer, then you have to visit Thingiverse and download the spiked wheel file. Feed the file into your printer and sha-zam, you end up with a set of crazy spiked wheels. The person sharing the file over on Thingiverse, kallaspriit, says the spiked wheels get great traction on snow, but they look like they would get a lot of traction on most any loose surface.
Hit up THIS link to check out all the cool things you can make on a 3D printer at Thingiverse, and click HERE to download the file for the spiked wheels.
Looking for more short course truck news? Check out THIS link right here on BigSquidRC.
Thanks to HobbyMedia.it for the heads up on this one.