SquidInk # 10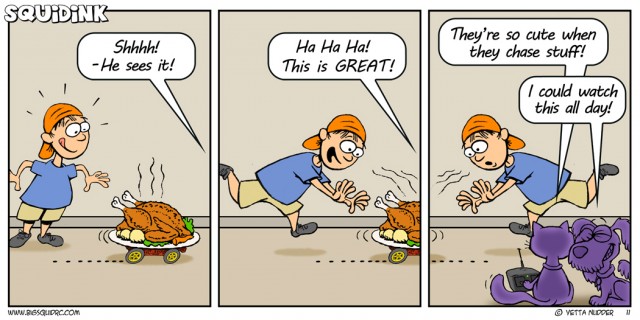 Better a little late than never right? Check out the latest SquidInk that features a little holiday theme as well as a little fun for the pets out there. We do this to Adam the Intern all the time.
Make sure you click the pic above for the full size art! Please remember to hit those share buttons to show your friends and support!
Want to see the previous comics? Click Here to see all of them to date.