SquidInk #4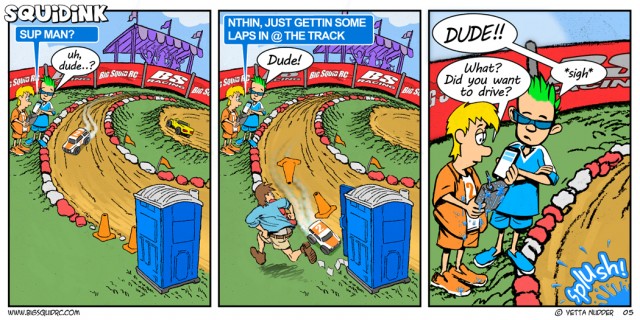 It's time for another edition of SquidInk! Not that we see a lot of porta potty destruction, we have run into a few of them. (Wrench, I'm looking at you!) It's also amazing the amount of people we see texting while trying to drive their RC. Seriously, put the phone down!
Don't forget to click the pic above for the full size if you can't see the text that well.
Enjoy!
Looking for previous comics? Click Here to see all of them to date.