SquidInk #6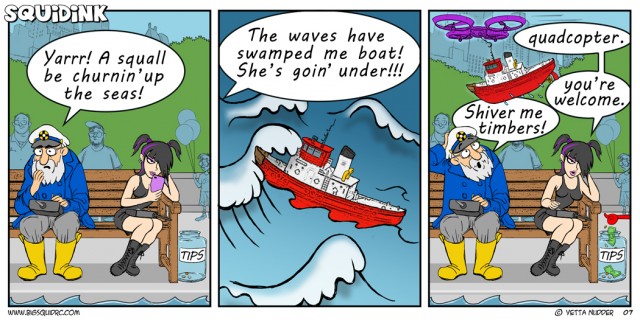 Nothing like a new SquidInk to carry us through the weekend! This one strikes the funny bone on a few levels! You have to love the old school and new school of RC.
Remember you can click the pic above for the full size art in all it's glory, and hit those share buttons to show your friends.
Enjoy!
Want to see the previous comics? Click Here to see all of them to date.