SquidInk #7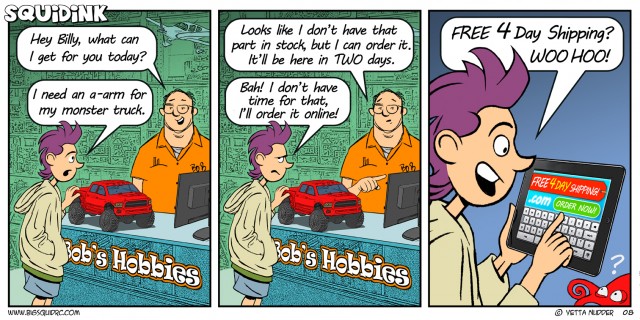 Happy Halloween! As your treat this week, we give you a new SquidInk! Sadly, we hear about this scenario all the time. Support your local shops guys!
Remember you can click the pic above for the full size art! Don't forget to hit those share buttons to show your friends and shops your support!
Enjoy!
Want to see the previous comics? Click Here to see all of them to date.