SquidInk #8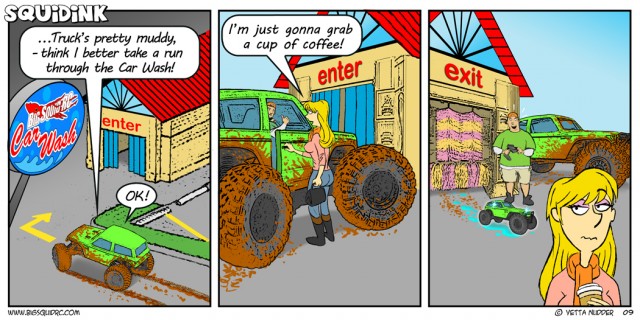 It's another edition of SquidInk! This one has Adam the Intern written all over it, though I'm sure there are more than a few of us that wish this was an actual option to getting our vehicles clean! Hmm, maybe Adam's next project should be a 1/8 scale car wash?
Remember you can click the pic above for the full size art! Don't forget to hit those share buttons to show your friends and support!
Enjoy!
Want to see the previous comics? Click Here to see all of them to date.