SquidInk #9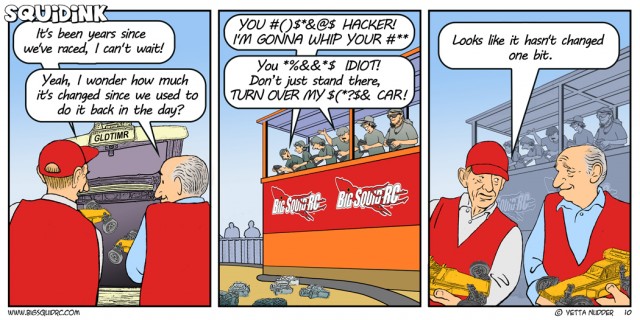 Woo Hoo! It's time for another SquidInk! This is how I picture Cubby and Tim in about 10 years! LOL. While we say it needs to be fixed, traditions like these are hard co change.
Don't forget you can click the pic above for the full size art! Please remember to hit those share buttons to show your friends and support!
Enjoy!
Want to see the previous comics? Click Here to see all of them to date.