ST Racing Concepts – Contest #2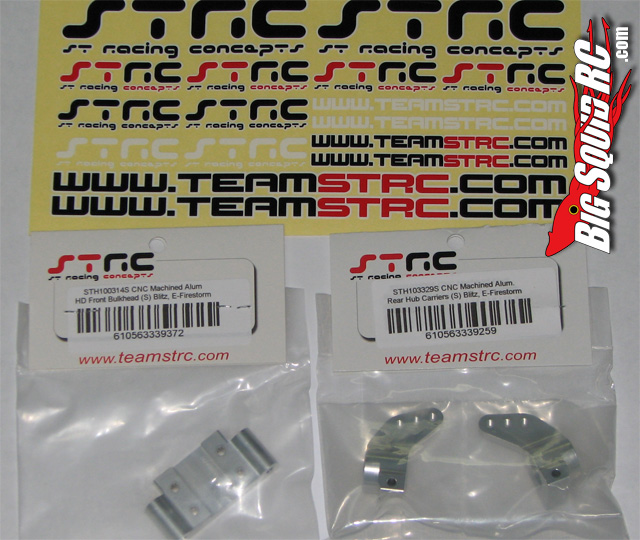 We told you there would be more to give away. So another week, and another awesome ST Racing Concepts contest!!
This contest is for the following: 1 Blitz / E-Firestorm Aluminum HD Front Bulk Head, and 1 pair of Aluminum Rear Hub Carriers for the Blitz or E-Firestorm.
You also get a set of STRC stickers as well as a set of Big Squid RC Stickers.
How do you enter? Easy.. you need to leave a comment with a valid email address on this post, OR go LIKE us on our FaceBook page and leave a comment on the wall about winning the HPI Blitz or E-Firestorm STRC Hop Up Parts from Big Squid RC.
The deadline for entering is Friday, January 20th, 2012 at midnight. Once we put all the entries into our database, one winner will randomly be chosen with our random number generator. We will then announce the winner shortly after. Because this isn't some HUGE prize we need to try and ship, or some crazy electronics or battery thing, we are opening up this contest WORLD WIDE. We would really like to give this prize to someone that owns a HPI Blitz or E-Firestorm, so if you don't own one, please do not enter. We have MORE prizes and contests coming up.. so let someone wins who needs it please.
One entry per person, we have ways of checking and verifying this stuff. 🙂
For more information on the products or to check out some other vehicle hop-ups head over to the ST Racing Concepts Webpage.