ST Racing Concepts Hop Ups for OFNA Hyper 10SC 4×4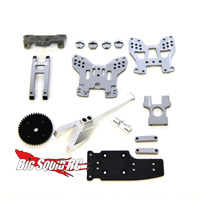 ST Racing Concepts now has a full line of aluminum hop-ups for the Ofna Hyper 10SC 4×4 short course truck. They have front and rear shock towers, front steering upper plate, front chassis 'H' brace, diff bul heads, spur gear and more!
For more information check the ST Racing Concepts web page.