ST Racing Concepts thinks they can do the drive shaft better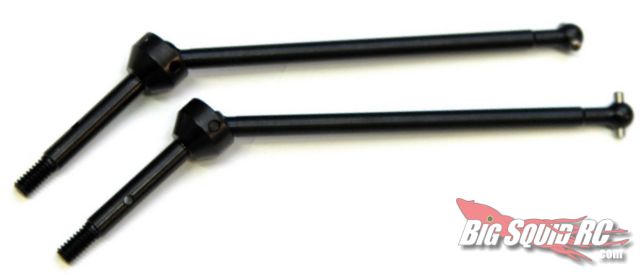 I like me some universal/cv driveshafts.  They're usually super smooth and can take a beating more than your typical dog bone.  On that note ST Racing Concepts is preparing a new line of heat treated, carbon steel universal kits that are compatible with Team Associated SC10 and RC10T4 as well as the HPI Blitz and OFNA Hyper 10SC.  Their new design is a thicker, more substantial design that should stand up well to massive amounts of power put out by LiPo/brushless combos.
Prices for complete kits will come in at just under $40 and they're available now.  Slash owners don't fret, you can expect a set for the Slash 2wd soon.  Check out the STRC web site for more info.