Stainless Steel Screw Kit for Traxxas Funny Car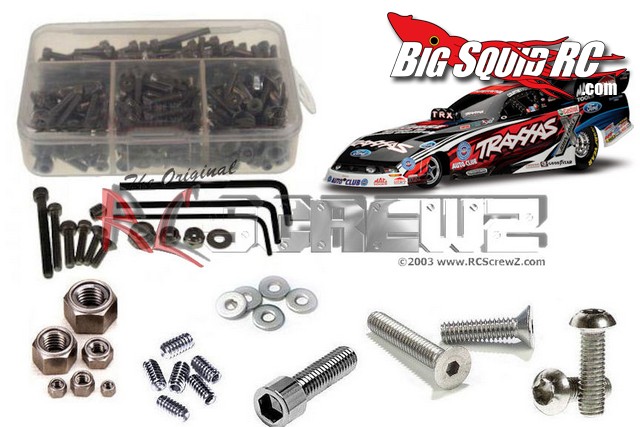 Do you have a new Traxxas NHRA Funny Car? Looking for higher quality screws that will add some serious bling factor to your new car? Lucky for you RcScrewZ has a new kit just for the Traxxas drag car. RcScrewZ only uses stainless steel screws in their kits and guarantee them to be the best on the market. Street price of the entire kit is about $30. For more info click HERE.
Want to take a look at our unboxing pictures of the Traxxas Funny Car? Look HERE.