STRC Alloy Options for Associated SC10, B4, T4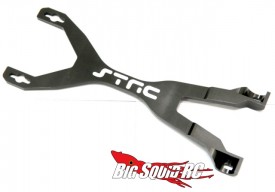 Need some bling for your Associated SC10, B4 Buggy, or T4 Truck? ST Racing Concepts has you covered with some new alluminum option parts! You now have the option of precision CNC machined steering bellcranks, heatsink motor plates, shock mount bushings, hinge-pin braces, servo mounts, and even an alluminum battery hold down. They come in four anodized colors (red, blue, silver, black) and are sure to increase looks, performance, and durability. Prices range from $10-$30.
Check out Team STRC for more information!