STRC Axial Wraith Hop-Ups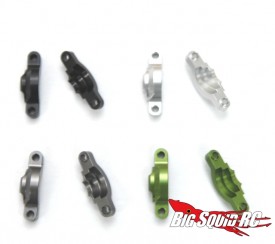 The Axial Wraith is a pretty hot ride right now… Most places STILL have a bunch of back orders. For those of you who do have one in the stable ST Racing Concepts has some sweet hop-ups for you! You can now pick up aluminum Internal Diff Holders, a Diff Case Cover, Motor Plate, or Bottom Shock Mounts in 4 different colors to match your ride (Black, Green, Gun Metal, or Silver). STRC has also promised that more parts are coming soon!
Make sure you head over to STRC and check them out!