STRC Parts for Kyosho Ultima Line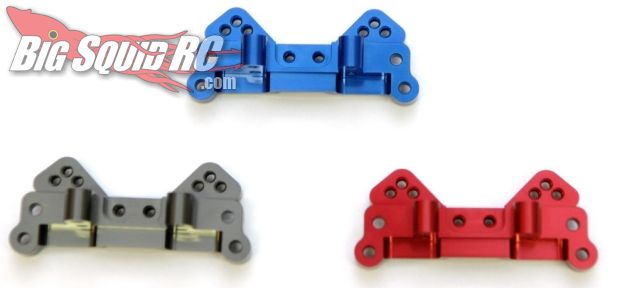 ST Racing Concepts, the makers of many fine aluminum hop-ups, have taken the time to make even more aluminum hop-ups.  This time for the Kyosho Ultima line, including the Ultima SC and Ultima RT5.  Parts include a front suspension brace, front bulkhead, precision steering rack, hub carriers, motor plates, and more.  All parts are available in blue, gunmetal, and red anodizing.  Some of the parts are also available in different configurations for additional tuning options.
Prices range from $6.99 up to $28.99 and they should be available soon.  Check out the STRC web site for more info.
STRC Ultima Aluminum Hop-ups gallery