Street Jam OTA-R31RS, cheapest version yet and it comes with metal shocks!
Street Jam has released a new OTA-R31 variant for RC drifters, the OTA-R31RS! This is the version to get if you're new to RC drift or looking for a high CS (countersteer) capable chassis. Full disclosure, I've run a highly modified OTA-R31 for the last 3 years. I love this chassis for it's easily tuned CS, front mid-motor design, capable steering system and overall fair pricing on upgrades from Kazama and especially Eagle Racing. This version, on Integy.com for $119.99 +shipping, undercuts the previous "entry level" version by $40.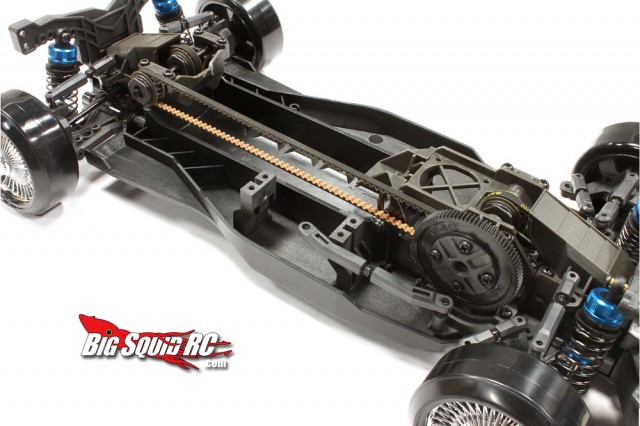 Keep reading for more features/details.

Notable features from previous releases; threaded turnbuckles (adjustable camber/toe), metal oil filled shocks (presumably the top-shelf Street Jam Works Edition, previously sold separately), front gear and rear solid spool diffs, Street Jam wheels and tires, pre-assembled and ready for your electronics.
It's not clear if the R31RS includes multiple caster blocks for tuning like the kit version (more caster can improve steering at lock because it gives a slight "camber" effect). True to Street Jam legacy, it sadly uses Phillips screwdriver hardware. I don't understand why Japanese manufacturers still use Phillips, except that it's a great money maker on the hop-ups side… Even Yokomo Type-C Plus comes with Phillips in the box. The OTA-R31 uses standard screws throughout, so a self-assembled hex set is not out of the question if you want to save a few bucks over packaged hardware sets.
This is a roller kit, and requires electronics (transmitter, reciever, esc, motor, servo, battery) to be ready to run.
Check out all the Street Jam Offerings at Integy HERE
Hit This Link for more DRIFT news here on BigSquid.