T-Bone Racing Basher Front Bumper for the ECX Torment 4×4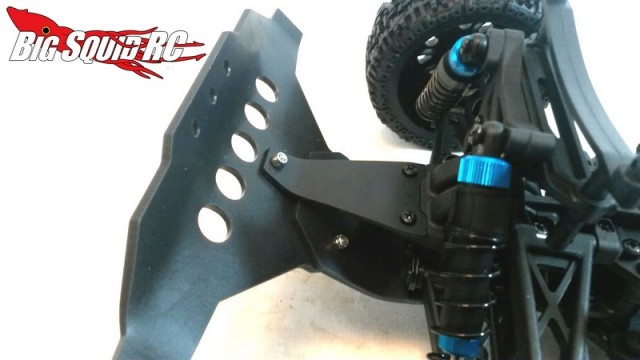 Years ago it was rare to see a T-Bone Racing Bumper at a bash, now days it seems like everyone uses their gear. At our 10 Year Anniversary Bash more than half the cars were sporting a T-Bone product of some sort.
The guys at TBR make some seriously tough bumpers and they do a good job of keeping up with the latest truck releases. For example, TBR now has a Basher Front Bumper for the ECX 4wd Torment. This is a 3 piece bumper made from heavy duty nylon that comes with a lifetime warranty against breakage. This bumper has a brace that attaches to the front diff to make it stronger, while holes are provided should you want to add LED lighting.
The bumper is street priced at $24, has a part number of #19018, and they are available right now. Get All The Details over on the official TBR website.
Want more TBR news? Find it on BigSquidRC.