T-Bone Racing Rear Bumper for Associated B5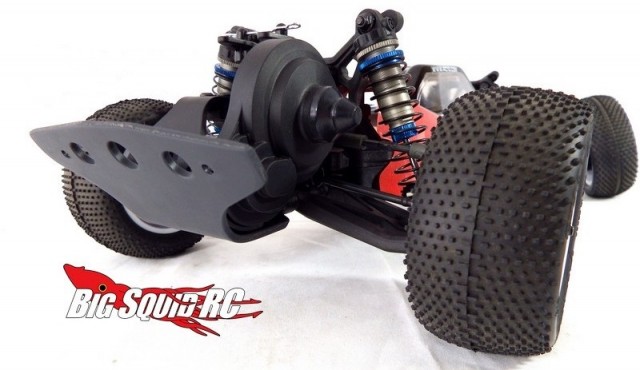 Ever land really hard on the rear of your buggy and destroy the motor in your 10th scale buggy? If you are anything like us, then you've busted up more motors that way than you care to remember. There is a way to protect the rear of your buggy (and motor), by simply installing a bumper.
The crew over at T-Bone Racing are experts at making bumpers and their latest is a Rear Bumper for the Associated RC10B5. They make the bumpers out of tough nylon and it comes with their lifetime warranty to back it up. The rear bumper for the B5 is also set up to be used with the TBR #B222 wheelie bar. Adding the wheelie bar is perfect for all you guys running crazy power and can't keep the front of your buggy on the ground.
The part number for the bumper is #11143, it is street priced at $12 (and you can add the wheelie bar for an extra $17), and they are shipping right now. Get more details by hitting up This Link over on TBR's official website.
Want to catch up on TBR news? Take a look at This Link right here on BigSquidRC.