T-Bone Racing Rear Bumper/Wheelie Bar for Losi Mini 8IGHT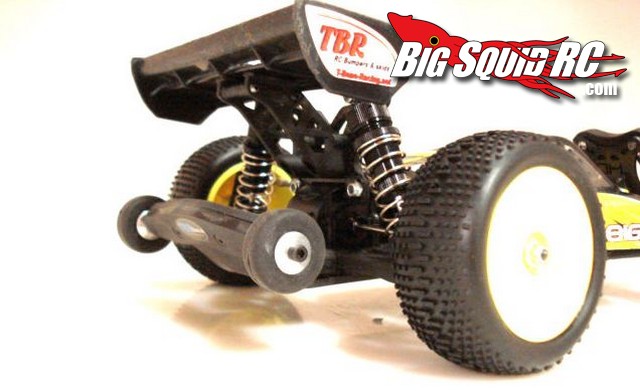 The Losi Mini 8IGHT is a popular little bash machine now days. It handles well and has lots of wheelie popping power. The guys over at T-Bone Racing are bumper specialists, so for the Losi Mini 8IGHT that created a tough rear bumper that also works as a wheelie bar. The TBR bumper is made out of tough nylon and features their lifetime warranty. Street price is right around $25 and they are available right now. Check out THIS link on the official TBR website for complete information.
Have you read our Losi Mini 8IGHT review? If not, you can check it out right HERE.