Tactic TTX850 – 8-Channel Air and Heli Radio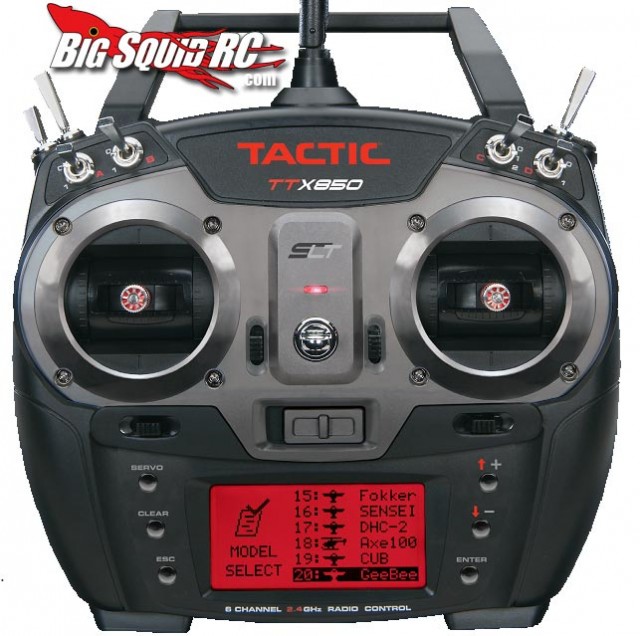 Check out the latest radio from TACTIC. The new Tactic TTX850 is a 8 Channel Air and Heli system with a huge graphing LCD screen. Other details include Digital Trims, Dual Rates, 2.4GHZ, easy menu navigation. The highlight that caught our eye was they said it will be RC's most affordable 8-Channel radio! There wasn't a price listed yet though. We have been a fan of the Tactic radios around here, so this one is on our radar for sure.
Looking for more RC Plane News on Big Squid?