Tamiya FF03 Pro for the reals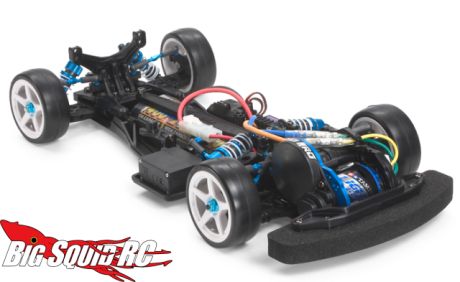 Tamiya's finally showing off a real picture of their new FF03 Pro chassis.  If you don't know, the FF series are front motor, front wheel drive sedans.  The new FF03 is a completely redesigned chassis, going from the monocoque frame chassis of the ff02 back to a tub style chassis with the battery running down the centerline of the chassis and a new Inboard Front Suspension setup.  Being a Pro class chassis means that Tamiya is throwing in a bunch of TRF developed parts like the hard coated dampers and various aluminum pieces and parts.  Being Pro also means that you'll have to provide your own body, tires, wheels, electronics, and battery to go with it.
There's no release date noted yet, MSRP will be $320.  Check out the Tamiya web site for more info.