Tamiya Limited Edition Black Metallic Hornet Buggy Kit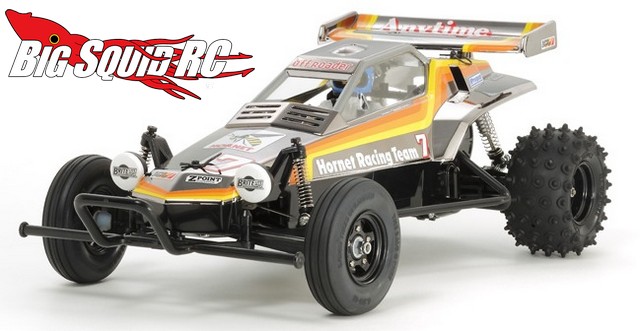 The Tamiya Hornet has been on the market a very long time, 30 years in fact, and over all those years it has brought many people into our fine hobby. The latest Hornet is a Limited Edition Black Metallic version. This Hornet is much the same as previous versions, but comes with a pre-cut/pre-painted black metallic polycarbonate body and wing, and also comes with black wheels. The latest Hornet is also a kit, something many old-school hobbyists are looking for.
#84383 is the part number, it should have a street price of $145, and you can expect a July release date. Get full details at This Link over on Tamiya's official website.
You should probably SKIP this TGIF Mystery Link.