Tamiya Toyota Mountain Rider 4×4 Truck Kit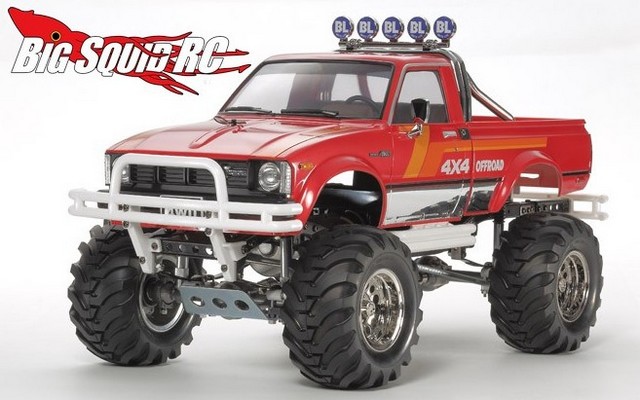 Some of you long time hobbyists might recognize this truck from the 1980's when it was called the Mountaineer, but it has just been re-release from Tamiya and is now called the Toyota Mountain Rider. While it looks a lot like the original, it has received some upgrades to make it more durable. A new 3 speed transmission and axles highlight the changes, while it retains the scale realism of the original.
* Black metal ladder frame chassis
* Body is molded from ABS plastic
* Die-cast transmission with planetary gears
* Clutch mechanisms has been refined for smoother gear changes
* 3-speed where 1st gear = 4WD, 2nd & 3rd gears = Rear Wheel Drive
* Aluminum axle housings with differential gears
* Differentials can be locked
The part number for the Mountain Rider is #84386, it has an MSRP of just $1167, and they are set to release this July. For additional information hit up This Link over on the Tamiya website.
Click Right Here for more Tamiya news on BigSquidRC.