Tamiya Wolf WR1 vintage F1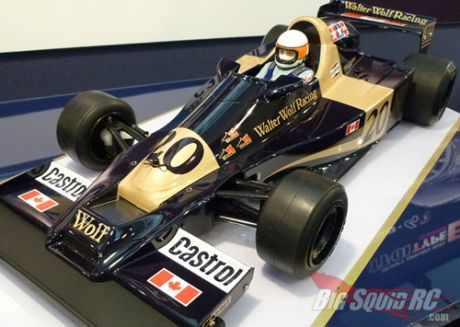 Another new car making it's debut at the Shizuoka show is Tamiya's latest vintage F1 car.  Modeled after the Wolf WR1, which started it's career during the 1977 Forumla 1 season, Tamiya's 1/1o scale version is a mash-up of their newer F104 chassis and their older, but still competitive F103 chassis.  Among some of the distinctive features are extra large rear tires and smaller fronts for a true scale look, a resin bumper under the front wing, and a full decal setup to mimic the full scale's looks.  It would go great on the shelf next to the Tyrrell P34 six wheeler.
This is going to be a limited edition kit, so if you're interested keep your eyes peeled.
Check out the Tamiya Canada site for all the info in english.