Tamiya's new High-End Drifter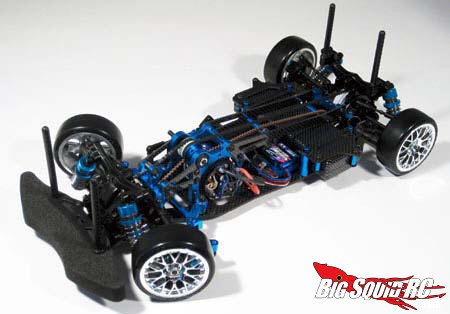 Tamiya has an expensive drift machine for those of you that like driving sideways.  The High-End Drifter features an all new mid-motor layout and two belt drive-train.  It's also loaded down with tons of carbon fiber, including a 2mm chassis and a twin vertical plate bracing setup that runs the lenght of the chassis.  It's also got a lot of TRF accessories made with pretty blue anodized aluminum.  The chassis is also setup to accept all the popular types of batteries in use today.  This high-end setup isn't going to come cheap though, with an MSRP of $667.00, and you'll have to supply your own wheels, tires, body, electronics, and batteries.  No word on a release date, but I'd bet early this summer.
Read all about it at Tamiya's Canadian site.