Team Associated B4.1 12mm Hex Drive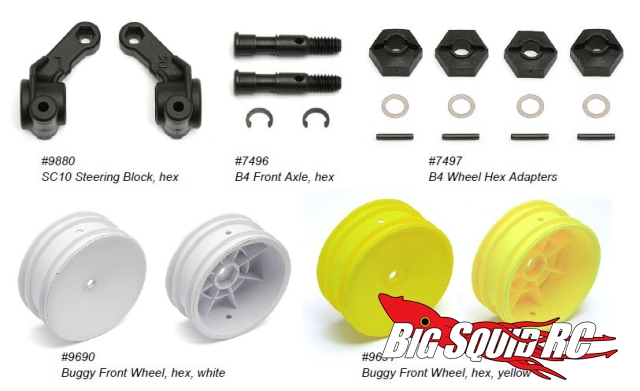 If you're rocking a Team Associated RC10B4 or RC10B4.1, you now have the option to change things up a bit with some new 12mm Hex Drive parts. The front wheels will also fit the Kyosho RB5, and the rear hex adapter allows the TLR22 rear wheel offset to be used. There are new wheels, steering blocks, front axles, and wheel hex adapters to dial in your B4 to exactly what you're looking for. The parts should be available soon and all for under $7 bucks!
Make sure you check out Team Associated for more details!