Team Associated Multi Tool V2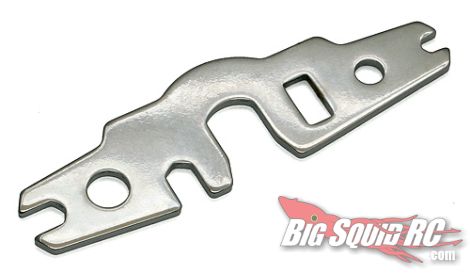 There's no such thing as having too many tools.  Unless you have to carry them all around.  Team Associated has created a way to help you lighten your load with their new Stamped Multi Tool V2.  This new version is now compatible with all the V2 shocks that Associated is putting on all of their new kits.  It will also hold 1/8″ turnbuckles, the 5mm AE hex ball cup and 3/16″ shock bushings.  It's an ideal tool to put in your pocket and take with you on all of your bashing adventures.  Best of all, it's only four bucks.  The Associated Multi Tool V2 should be on your hobby shop's shelves now or very soon.
Check out the Team Associated web site for more info.