Team Associated Qualifier Series Rival Monster Truck RTR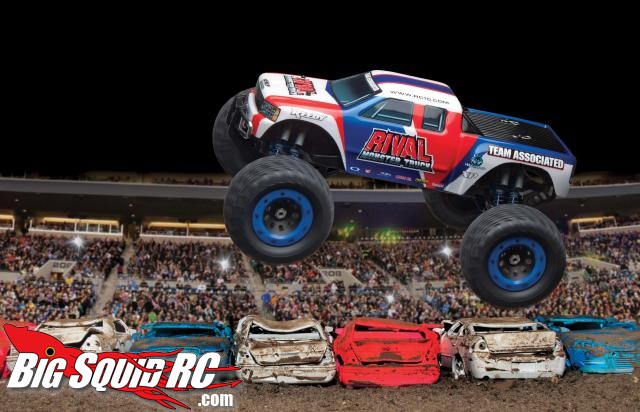 A brand spanking new from Team Associated? Yes indeed, all you long time Associated fans can rejoice, they've heard your call for an uber basher and here it is- the 8th scale Qualifier Series Rival Monster Truck.
Some of the highlights include-
* 8 big oil filled shocks
* 3 sealed gear diffs
* Large monster truck tires
* 17mm hexes on wheels
* 4 wheel shaft drive
* 2000kv Reedy Brushless motor
* Comes with two 7 cell Ni-MH packs
* Metal roll bar
* Wheelbase- 15.51″
* Width- 17.72″
* Weight- 13.21 lbs
* Part #20510
Expect a late April release date and a street price of right around $550. Hit up THIS link for more information over on the Associated website.
Want to read more Associated news? Try THIS link.