Team Associated RC10 B4.1 Factory Team Kit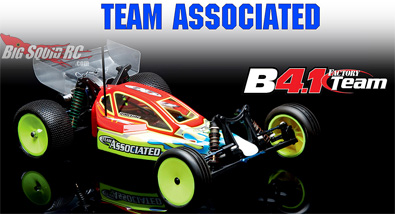 The latest kit from Team Associated SC8e is the RC10B4.1 Factory Team Kit. The B4 has been around for a while, but they keep tweaking it till they can make it the best it can be. This new Factory Team version takes into account lighter cars for LiPo users and brushless motor technology.
Some key features:
Factory Team Aluminum Rear Hubs
Anodized threaded shocks
Pro-Line Vortex Body and Wing
Pro-Line m# Holeshot 2.0 rear and m3 4-rib front tires
and a lot more.

Get more info at Team Associated's web site.