Team Associated RC10B5 and RC10B5M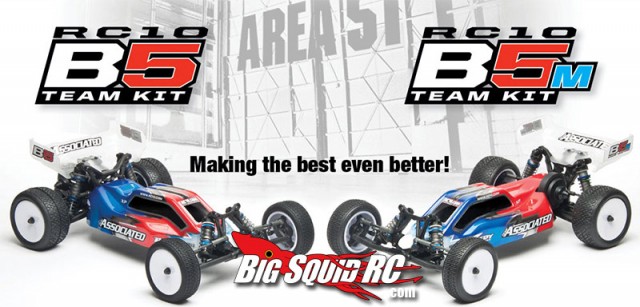 We just posted the teaser pic, and now we have the real deal! Team Associated has officially announced the RC10B5 and RC10B5M. As you can see from the pictures, the B5M is mid-motor, while the B5 has a rear mounted motor. The goal for the RC10B5 was to make the best all around buggy for every type of surface. From loose dirt to blue-groove, and everything in between. The two versions share 90% of their parts across both platforms, but the different parts are what help make them a little more specialized. The B5M Mid-Motor is designed for ultra high grip on the high-speed high-grip tracks. If you have been waiting for a new 2WD buggy, your wait may be finally over.
Click Here to visit the official Associated website.
Of if you are looking for more Associated news hit up This Link right here on BigSquidRC.