Team Associated RC10R5 Oval Factory Team Kit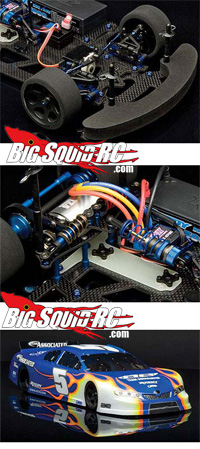 If you are looking for some oval action, Team Associated has you covered with their new RC10R5 Oval Factory Team Kit!
The Team Kit Features:
Updated active strut front end.
Woven carbon fiber front arm mounting plate.
Newly designed rear pod features a 3-point upper pod plate with an
aluminum stand-off.
Full ball-bearing drivetrain.
Woven carbon fiber center shock tower.
Updated T-plate sockets and hard-anodized aluminum pivot balls, and more!