Team Associated SC10 4×4 is official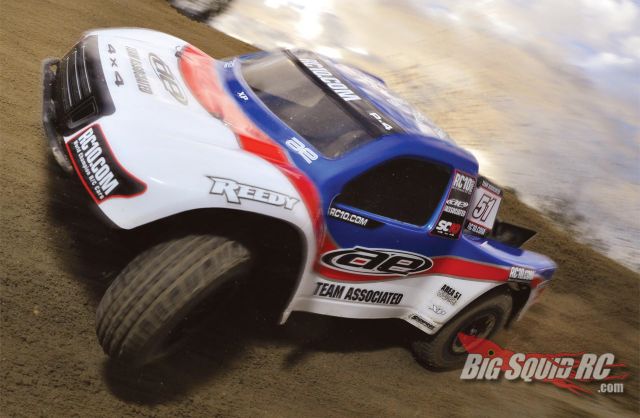 After much hype, we're finally getting our first look at the Team Associated SC10 4×4.  So will it live up to it?  The SC10 4×4 features a very unique belt drive system with dual gearboxes.  The belt rides in a sealed system, well above the chassis, with the batteries and electronics tucked underneath in a very different configuration for not just the class, but for R/C cars as a whole.  The gearboxes feature sealed, oil filled diffs; CV drive shafts are used to drive 12mm hexes to turn the wheels.  A full set of ball bearings are included to support this unique drive train.  The SC10 4×4 will come unassembled and will require all electronics and batteries to complete it.
Words really aren't appropriate for this, just look at all the pics we've posted and check out the video after the break.
[update: I haven't seen it anywhere in the official documentation yet, but it's being reported by other media outlets that the SC10 4×4 will be hitting shelves this March with a MSRP of $439.99]
Hit up the Team Associated web site for more info.