Team Associated – Short Course Buggy Spy Shot?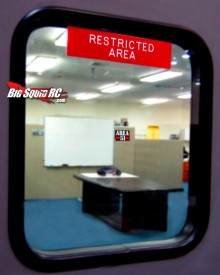 Team Associated posted up this funky 'spy shot' of what looks like a possible short course buggy (SCB) coming soon from AE? It's hard to tell exactly, it's blurry, and has some wacky 'photo editing' done to it.
We scaled it up, and tried to 'fix' it as best as we could for you. If we hear anything else, we'll post more info.

Need more Team Associated news? Check out more HERE on BigSquidRC.