Team Associated T6 Factory Team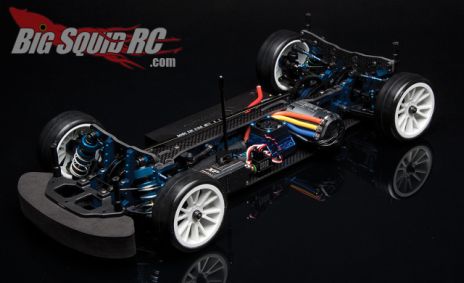 Team Associated has a brand new ride.  The RC10TC6 Factory Team edition is an all new design that has been prepared for brushless power and LiPo batteries right out of the box.  The whole thing has been given a makeover but a few of the significant changes include moving the motor 13mm in toward the centerline of the chassis, lowering the spur gear by 5mm, an updated steering system with more ackerman options and an improved input rate, all ball cups now have eyelets for easy access to the ball studs, and the VCS3 shocks with hard-anodized threaded bodies have additional stroke for more up-travel.  And being a Factory Team edition, there's a whole lot of blue aluminum and titanium all over the place.
If you're into sedan racing, or you just want a high-end ride to show off, give the new RC10TC6 a look.  Check out the Team Associated web site for all the details.
Could this new chassis portend a bunch of new platforms coming soon from the team in blue?  We shall see.
Team Associated RC10TC6 Factory Team gallery